In June 2019 I led a trip to Kasol. We headed to do the Bunbuni trek. It was a 14km long stretch and an eventful one. These stretches really do become so small with the right company. We trekked up discussing all sorts of things, celebrity crushes to things we sought in life, foodgasms to dreams we yearn to explore. It's interesting what you can learn of an individual when you climb up a mountain together. The lack of network & noise allows us to whisper things amidst tree leaves.
As we made our way up across green meadows on that sunny day, we spoke of many things. Someone was an atheist, someone was a believer. Someone supported a political party, someone detested the same. Someone was practical, someone was a dreamer. We discussed even the debatable. Throughout our local guide Thakur ji smiled. I had to know what he thought, he who lives amidst nature & mostly away from mainstream worldly concerns.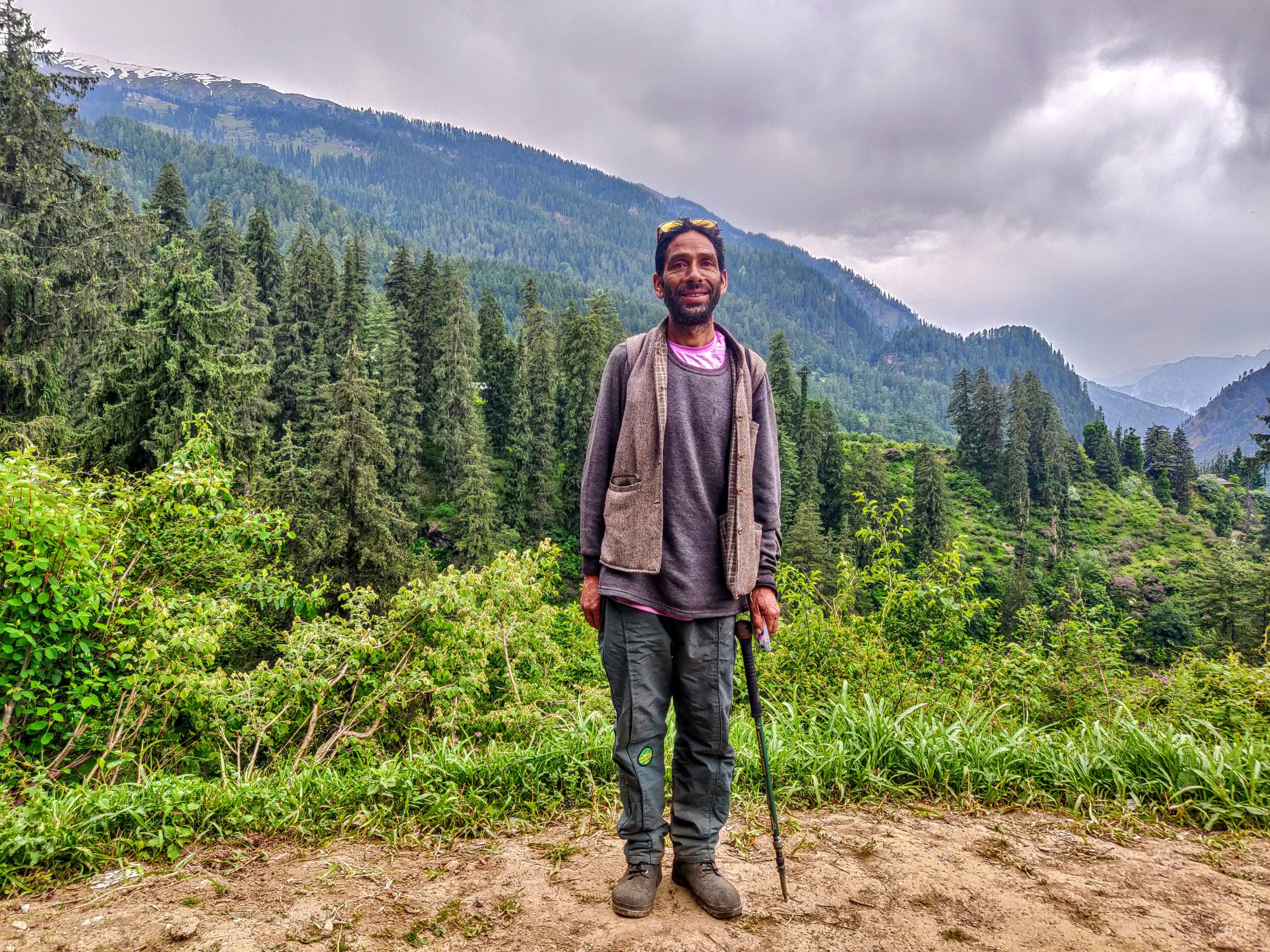 I prodded him to know what made him smile. He said with his 23 years of trekking experience, he had seen people from all walks of life discussing & debating endless things. But one belief was largely common, that the Himalayas were a sacred place for everyone. I have always found the Himalayas extremely beautiful but Thakur ji's choice of words intrigued me. Why sacred? He again smiled. He told me he had seen a man bruise his leg along a trek but insist on going all the way up; had seen a very talkative woman be stunned into silence; had seen someone laugh & squeal when they conquered a mountain and had even seen someone smile and shed a silent tear.
He then asked me that I too would have witnessed this, no? It was my turn to smile because yes, I had witnessed these various emotions in varying people. How? Well, don't you remember what Thakur ji said? Himalayas are a sacred place. God or no God, religion or no religion, all differences aside, nature greets you with such simplicity & beauty that it moves you. No debates, no questions or opinions. It just greets you quietly when you visit it. Sitting in its natural form, with no labels or tags. Just existing as itself. It silently asks you about your existence, stirs something inside and simply moves you.