Meet Phuont. Her name very aptly means a local Vietnamese flower. She's a 28 year old with 2 kids separated from a partner who was never quite interested in the kids. Phuont now doesn't trust men so when I explained that while I hate what she's had to undergo, all men are not like that. Then she was quiet for the first time during our long conversation, pondering over something with her eyes gazing below. Then she looked up at me with an expression that said, "I've got the answer" and continued, "Next time I see Indian boy here, I make him boyfriend!" I couldn't help but laugh. Even with everything she has had to suffer, her innocence remains untouched. She makes these paper cards because it's the only thing which gives her enough time in a day to look after her children.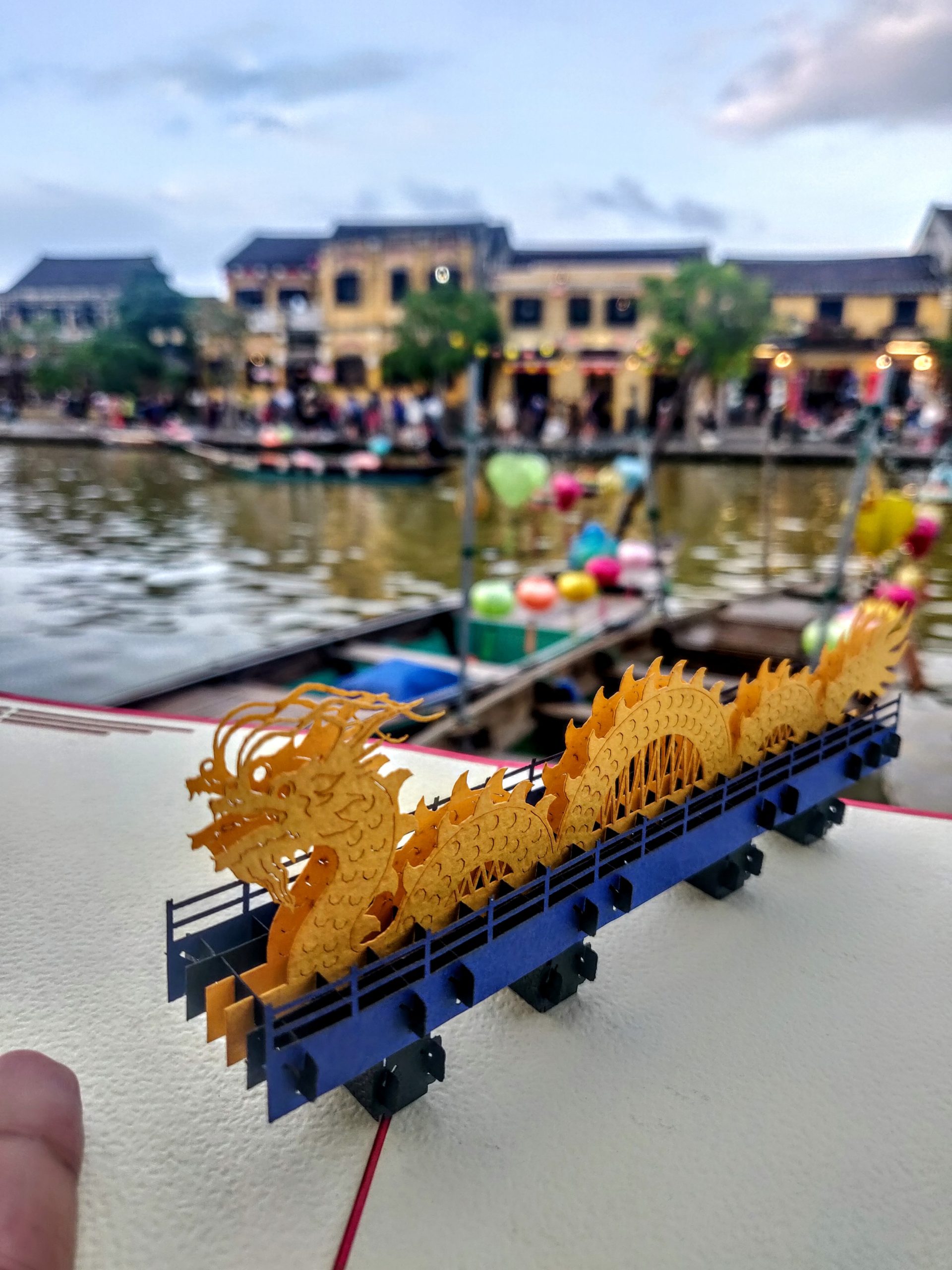 Her malnourished body doesn't have enough milk for her breastfeeding infant. So, she has to spend her limited funds on supplements too. Before she had kids she used to work at a hotel which offered much better money. However, the hours don't work for a mommy of a 1 year & 4 year old. Thus, we made a pact that when both her kids will be old enough to go to school, she will take English speaking classes so that she can get that better job at the hotel again someday. Then she will have enough money to visit me in India where I will get her a reliable Indian boyfriend! (I'm supporting you boys!
). And until then Phuont will continue to make her cards and magnets that are almost as pretty as her (almost). And hopefully as strong and resilient too.
So, here's to Phuont:
the girl,
the flower
and
the pact we made.