About the blog: Thinking about how to dodge those work calls and zoom meetings this weekend, don't worry we have got the perfect escape plan for you! Scroll down below to find out your weekend getaway destination.
Igatpuri
Drive Time: 2 hours 46 minutes
Distance: 120.8 kms
When to visit: December to February
Must try: Vihigaon Waterfall, Tringalwadi Fort, Kalsubai Peak, Vipassna Centre, Myanmar Gate, Camel Valley
  Igatpuri is a village and hill station in Maharashtra, western India, located in the Western Ghat highlands. Igatpuri is a heaven-sent mountain retreat. It is one of the top weekend retreats near Mumbai because of the lovely climate all year and lush surroundings that attract swarms of city dwellers looking for a revitalising vacation from their daily lives.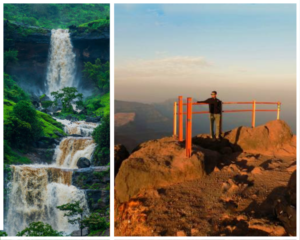 Kamshet
Drive Time: 2 hours 5 minutes
Distance: 100.8 kms
When to visit: October to May
Must try: Paragliding, Shinde Wadi hills, Bedsa Caves, Kondeshwar Temople
Kamshet is a village in Maharashtra, India, located in the Mawal taluka of the Pune district. Kamshet is known for its paragliding experience and is often referred as the "paragliding capital of India." If you are an adventure freak and looking for a rejuvenate escape, Kamshet is the perfect destination for you. Kamshet offers very limited tourist attractions, but we are sure it won't disappoint you with its serene view and the breath-taking paragliding experience <3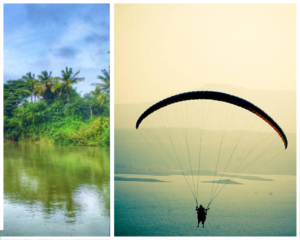 Alibaug
Drive Time: 2 hours 44 minutes
Distance: 94.9 kms
When to visit: June to February
Must try: Nagaon Beach, Alibag beach, Kanakeshwar Temple, Kolaba Fort,                                                                                                 Versoli
 Alibag, sometimes known as Alibaug, is a seaside town in western India, located just south of Mumbai. Alibag Beach and Varsoli Beach are two of the city's most well-known beaches.
For all your questions about where you can have a perfect staycation, Alibag is the answer. The  alethically pleasing resorts there are the perfect combination of a relaxing and a fun stay. So pack a bag of a good book, calm music and a good drink and enjoy the beaches of Alibag.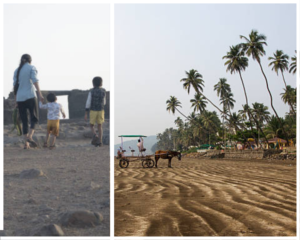 Kundalika
Drive Time: 3 hours 12 minutes
Distance: 113.1 kms
When to visit: June to October
Must Try: River Rafting, Bhira Dam, Ghosala Fort, Sutarwadi Lake, Tala Fort, Dholwal Dam, Kolad Museum
The Kundalika is a little river that flows from Sahyadri's slopes to the Arabian Sea. If you want to enjoy a nice camping weekend getaway with fun water activities like Rafting, kayaking and banana boat ride then Kundalika is the best place store in for you. The Kundalika Resort is a major tourist attraction there which is surrounded by lush greenery and has fun environment to enjoy your weekend.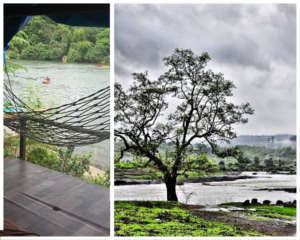 Lonavla:
Drive Time: 2 hours
Distance: 81.9 kms
When to visit: June to September
Must try: Tiger's leap, Bhaja Caves, Bhushi Dam, Duke's Nose, Pawna Lake, Ryewood park, Imagica Adlabs Lonavala is a hill station in western India near Mumbai surrounded by beautiful valleys. Lonavla is the perfect destination to take that family vacation that you've been postponing for a while now. It's the ideal place for your kids to enjoy the amusement park while you and your partner relax yourselves in the spa of the beautiful resorts.

Credits: Prithvi Raj Banerjee, Imagica World
So here is our escape plan for you and also a sign for you to go for that weekend getaway <3