SUMMER ESCAPE: MANALI & SISSU
Starts: May 25th evening,
Ends: May 29th early morning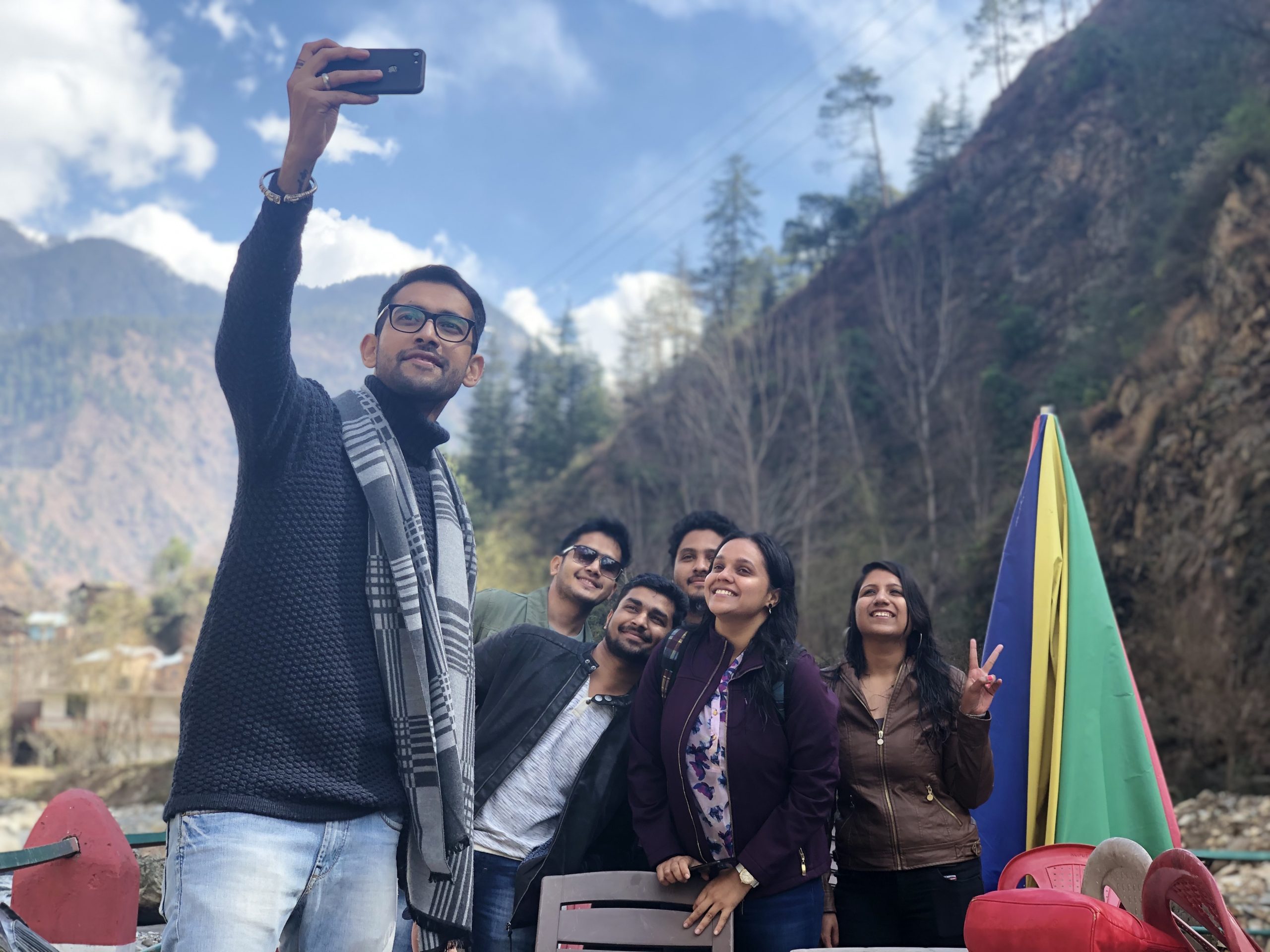 This weekend getaway has everything! From Manali's popular adventure activities such as paragliding, ziplining, hot air balloon, zorbing, etc. at Solang Valley to the offbeat treat that is Sethan Village – a quaint Buddhist hamlet where you get to witness the charms of the slow mountain life. 
We're taking you to not one but two stunning waterfalls! Get into a water fight as we splash amidst the plunge that is made by Jogini Falls – revered to belong to an ancient goddess. Then there's also Sissu Falls which are mighty and massive with the water tumbling down at great speed!
We'll go to the best of cafes, grooving away to music. We'll stay up in the nights, playing games, spilling secrets, dancing away and talking about life. We'll come as strangers but leave as friends. We'll make infinite memories, all within a weekend <3
May 25th, Thursday: Land in Delhi by 6pm or earlier. Make your way to the bus stop and board the AC volvo from Majnu Ka Tila at 7pm. (Those joining from Chandigarh can land by 11pm, reach bus stop and board by 12am). Get to know your gang! O/N bus journey. 
May 26th, Friday: Reach Manali by morning. Check in at the property, freshen up and head out to say hi to the hills you so dearly love! People, it's time to head to Jogini falls. An adventurous trek (3kms) (doable by beginners) is in store, so, put on your shoes and let's make our way through the sleepy town of Vashisht to this plunging waterfall fall! Who knows a water fight might be in store? 😉 Evening, some cafe hopping. O/N Manali 
May 27th, Saturday: Do you love road trips? Do you love long drives? Well, today, you are in for a treat as we drive across Atal Tunnel – the world's longest highway tunnel above 10,000ft.! This drive will then lead us to Sissu Village. Get prepared to witness the Himalayan mountain range to charming Chandra river! Short hike to the picturesque Sissu waterfalls. Post lunch, we shall head to Solang Valley. Who wants to go paragliding? Or take a hot air balloon ride? Or ziplining? Eeep, adrenaline rush incoming! Tonight, let's groove to some music. O/N Manali 
May 28th, Sunday: What's a trip to the mountains without letting your heart soar in its serenity? So, post checkout we are taking you to Sethan Village. A quiet Buddhist hamlet, it has you overlooking the mighty Dhauladhars. Make a friend in the village, lay in the open fields, have that pahado waali Maggie, it's the holiday you've been waiting for! Return to Manali, some shopping for loved ones and then drop off at the volvo stand for our return bus. O/N bus journey
May 29th, Monday: Those getting of at Chandigarh will arrive by 2:30am (book flights/trains after 6am). Delhi folks will reach by 7am (book flights/trains after 9:30am). Flight details explained at the end of the PDF. Hugs and goodbyes with the promise of meeting again!